About Us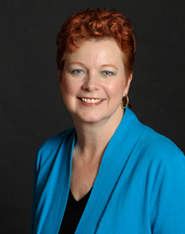 As the founder and President of Number Control Services, Colleen Walker has a considerable amount of experience working with all types of small and medium sized businesses and independent contractors for over twenty-five years. She is proficient in all bookkeeping procedures and familiar with bookkeeping software such as QuickBooks. Colleen is a Certified Professional Bookkeeper and a QuickBooks Certified ProAdvisor.
She was the president of a million dollar manufacturing company and has experience on all levels of running a business and brings her expertise to clients. She knows what it is like to wear multiple hats as a business owner and has firsthand experience that trying to do everything is not the most effective way to grow your business.
Our Team
Number Control Services team operates as independent contractors providing bookkeeping, accounting and administrative services to your company. This saves you the cost of hiring and training an employee, pay benefits or withhold taxes. Our services are flexible and can be tailored to meet the specific needs and budget of your company.
We are located in Fort Lauderdale, FL and service Broward, Miami Dade and Palm Beach counties on site, off site or virtually along with anyone, anywhere with an internet connection.


Our Clients
The Number Control Services team enjoys partnering with clients to help them grow their own businesses. You, the owner we provide relief to know that the paperwork part of their business is something they will not have to worry about.
Please contact us via phone or email to discuss your unique situation. With over 25 years of experience, we have seen it! We offer up to a one hour free initial consultation and our fees are based on the amount of service you need.
Contact Number Control Services today to get your valuable time back. Let us help you run your business more smoothly and efficiently.