Number Control Services
Number Control Services creates synergy and value for our clients and serve as a comprehensive resource by providing bookkeeping utilizing QuickBooks and QuickBooks Online.
We are your traveling CFO and back office support working with you on a contract basis; either on site, off site or virtually providing you with timely financial information to improve your business decisions. We can provide data entry, training and consulting.
Bookkeeping and Accounting
In a professional capacity, Number Control Services provides bookkeeping services to a mom and pop company all the way up to mid-sized businesses. We have over twenty-five years of extensive hands-on experience to provide you with the best resources possible.
Number Control Services provides up to date financials that you can give to your tax accountant at year end while providing you business solutions to grow your business with the utmost confidence that everything is taken care of behind the scenes.
Daily Money Management
Number Control Services help extremely busy professionals or senior citizens providing daily money management on a customized personal level.
Think of all the day-to-day tasks that involve money; from paying the bills and balancing the checkbook to giving to charity, filing insurance claims, managing investment income and more. It's a lot for many seniors, especially when you factor in memory issues, arthritis, failing eyesight and hearing. Ensure your loved ones are being taken care of.
Servicing all Industries
Number Control Services serves industries as diverse as construction (remodeling and new home), insurance, funeral and cremation, website design, clinical research facilities, franchises, condominium and home owner associations, employment agencies, investigation services, custom clothiers, plumbers, electricians, painters, cleaners, home health care, attorneys, realtors, real estate development, automotive repair, graphic design studios and more.
About Us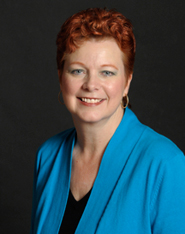 As the founder and President of Number Control Services, Colleen Walker has a considerable amount of experience working with all types of small and medium sized businesses and independent contractors for over twenty-five years. She is proficient in all bookkeeping procedures and familiar with bookkeeping software such as QuickBooks. Colleen is a Certified Professional Bookkeeper and a QuickBooks Certified ProAdvisor.
She was the president of a million dollar manufacturing company and has experience on all levels of running a business and brings her expertise to clients. She knows what it is like to wear multiple hats as a business owner and has firsthand experience that trying to do everything is not the most effective way to grow your business.
Our Team
Number Control Services team operates as independent contractors providing bookkeeping, accounting and administrative services to your company. This saves you the cost of hiring and training an employee, pay benefits or withhold taxes. Our services are flexible and can be tailored to meet the specific needs and budget of your company.
We are located in Hudson, FL and service Pasco and Hernando counties on site, off site or virtually along with anyone, anywhere with an internet connection.


Our Clients
The Number Control Services team enjoys partnering with clients to help them grow their own businesses. You, the owner we provide relief to know that the paperwork part of their business is something they will not have to worry about.
Please contact us via phone or email to discuss your unique situation. With over 25 years of experience, we have seen it! We offer up to a one hour free initial consultation and our fees are based on the amount of service you need.
Contact Number Control Services today to get your valuable time back. Let us help you run your business more smoothly and efficiently.
Normally small businesses don't have the resources, knowledge or time to effectively perform bookkeeping for their business. Business owners start a business to sell products or services and not track financial records. Knowing your numbers and how they work allows business owners to better manage their business. Outsourcing your bookkeeping is an inexpensive and highly effective way to free up your valuable time. Number Control Services is where MONEY + AWARENESS = PROFITS.
We will collaborate with you to determine your specific needs and work with you to grow your business. Our services are customized and performed on a schedule that works for you; whether you are an extremely busy professional, one person company or all the way up to a mid-sized business. We have over twenty years of extensive hands-on experience to provide you with the best resources possible.
Some of the services offered:
• Consulting, Training and Data Entry
• QuickBooks setup and/or review
• Accounts Payable
• Bill Payment
• Accounts Receivable
• Invoice Preparation
• Cash Receipts
• Bank Reconciliation
• Historical Transaction Input
• Financial Statement Preparation
• 1099-MISC Preparation & Issuance
• Annual Tax Package for your CPA
• Troubleshooting and problem resolution
• Implementation of processes and procedures
• Remote Bookkeeping
• On site Bookkeeping
• Daily, weekly, monthly, quarterly or annual services provided
• All services are custom tailored to your needs
Number Control Services are experienced professionals that help provide clarity and order to bill paying, budgeting, and record-keeping. Our clients include: high net worth individuals, senior citizens, the disabled, caretakers, guardians, frequent travelers, busy professionals, and people who simply don't have the time or inclination to manage these things on their own.
We are dedicated to keeping your daily lives running smoothly and worry-free. You can know that your bills are paid on time, every time. Stop wasting money on fees and finance charges. We'll even help with improving and/or maintaining your credit scores.
We allow you to free-up your time to do the things that are truly important to you. Spend time with family, get the exercise you need and/or enjoy your vacation.
Daily money management services offered:
• Bill Paying and budgeting – prepare checks, avoid late fees
• Banking – deposits, review & reconcile statements (checkbook balancing)
• Payments, records and taxes – Organize documents
• Estate Documents – Organize information
• Professional Partners – Coordinate w/CPA, FA, Attorney
• Financial Notebook – compilation of all info for heirs
Bonded
Notary Public
Member of the American Association of Daily Money Managers
Contact Client Services
Small businesses operate 24/7. While we are not open 24/7; we are available via email at any time.
For general inquiries or to request a FREE Consultation and Assessment to discuss how our services may benefit your business, please send us an email using the Contact Form on the right and we will get back to you within 24 hours.
Thank you for considering Number Control Services for all your Bookkeeping and Money Management needs.
Number Control Services
13610 Big Bend Dr #7306
Hudson, FL 34674